We fit caravan movers at our premises in Deeside near Chester and can also fit at your home or where your caravan is stored. Give us a call for reliable, professional fitting.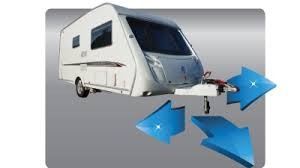 Our professional fitters are specialists in caravan movers and experienced in fitting Truma, Purpleline, Reich, PowrTouch and E-go products.
Most installations take between two to four hours to fit,
and once fitted we carry out a comprehensive test and
give you a full demonstration of the caravan mover to get you started.
We can also remove, repair and upgrade motor movers and can provide spare parts such as rollers or remotes.
Below are some of the products we supply.  If you have any questions about any of the products or about our fitting service please call us on 01244 534111.
Powrtouch Caravan Movers make awkward manoeuvring a thing of the past.
All Powrtouch Movers offer a 5 year no-quibble warranty.
Products are totally British designed, assembled and tested.
All models feature lightweight aluminium rollers.
Powrtouch New FM Electronics System variable speed control
The new Evolution and Classic for single axle.
Powrtouch Evolution Twin for twin axle and All Wheel Drive Twin for 4 wheel drive.
Manoeuvre your caravan safely and easily at the touch of a button !
Reich mover motors are protected by advance corrosion protection.
Reich offer single and twin axle caravan motor movers.
All new Easydriver Basic and Easydriver Pro for single axle caravans
Easydriver basic twin and Easydriver Pro Twin (All Wheel Drive) for twin axle vans
The New Truma Caravan Mover Trumove range – manoeuvring with pin point accuracy.
Proven products available since 2006.
Smooth starting and stopping with Truma's Durasoft drive.
All Mover models are amongst the lightest in their class.
Caravan Mover® and Trumove S for single axle and Trumove T for twin Axle
Truma Trumove range has 5 year warranty as standard and an increase in power.
New Mover XT models will be launched in February, lighter and more powerful.
AL-KO AMS Mammut smart caravan mover for single axle vans
Precision manoeurving via intuitive joystick remote control
Post 2010 AL-KO chassis are designed to accept the AMS Mammut
Retrofit version of the Mammut available for pre-2010 chassis and other manufacturers
Fully water and dust protected drive uints to IP65 standards.
Purpleline Enduro movers make manoeuvring your caravan easy.
Simple remote control, directs the caravan into any position required.
Rotate the caravan through 360 degrees.
Single and twin axle motor movers. Enduro mover for single axle, Enduro2 for twin axle and Quattro for 4 wheel drive.
E-go Titanium caravan movers unite precision engineering and innovative features
Compact and now even more lightweight but still its powerful
Advanced radio remote-control electronics
Full fitting service at your home available
Single, Twin and Quad options.